Event Details
May 25 – 11am to 3pm
Location: Southeast Neighborhood Park, South Bend
Open to men and women age 14+
3 games of round robin play followed by championship rounds for qualifying teams
Each team is guaranteed 3 games
$100 entry fee per team (4-7 players/team)
Prizes awarded to top 5 teams
Food & drink will be available for purchase
What are the games and atmosphere like?

Pitching to contact, base running, fast-paced four-inning, 30-minute games
Play is fun competition with an emphasis on safety and courtesy
The park is a great place for families with a splash pad, playground, lots of shade, and bathroom/water facilities
Inappropriate language/behavior or overly aggressive play will not be tolerated and will result in removal from the event
Click here for a complete description of game play and list of rules.
Click here for a map of the location and fields.
The Cause: Sappy Moffitt Field
The Sappy Moffitt Field Foundation is raising money to construct a new, old-timey ballpark at Southeast Park in South Bend. This public park will host youth and adult baseball, contribute to the revitalization of the neighborhood, and showcase the history of the area. All proceeds from the tournament will go directly toward the construction of the field.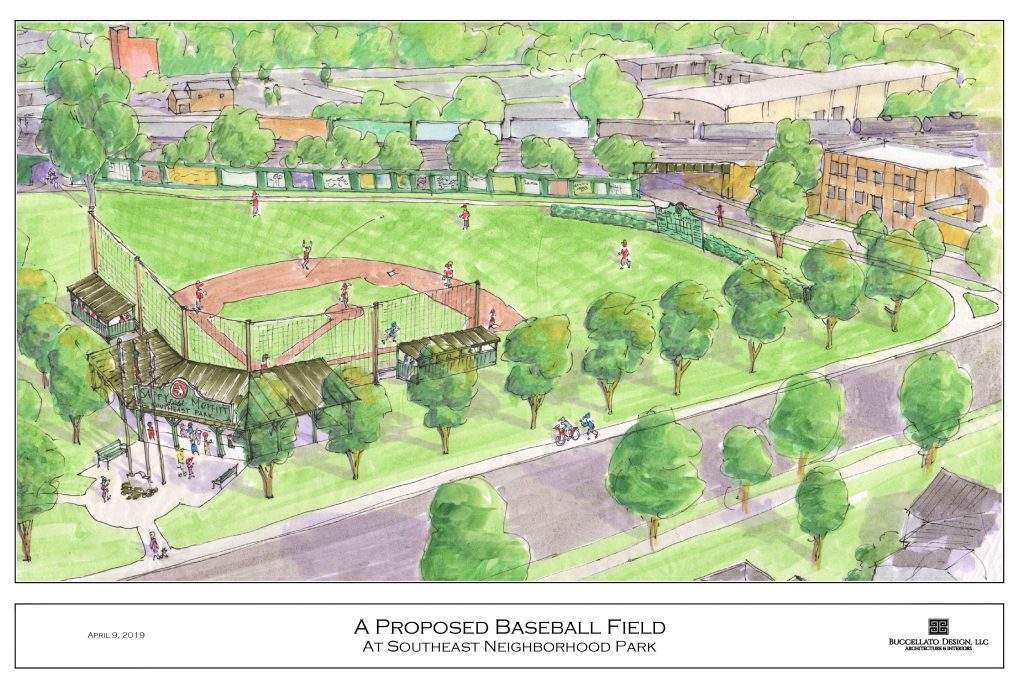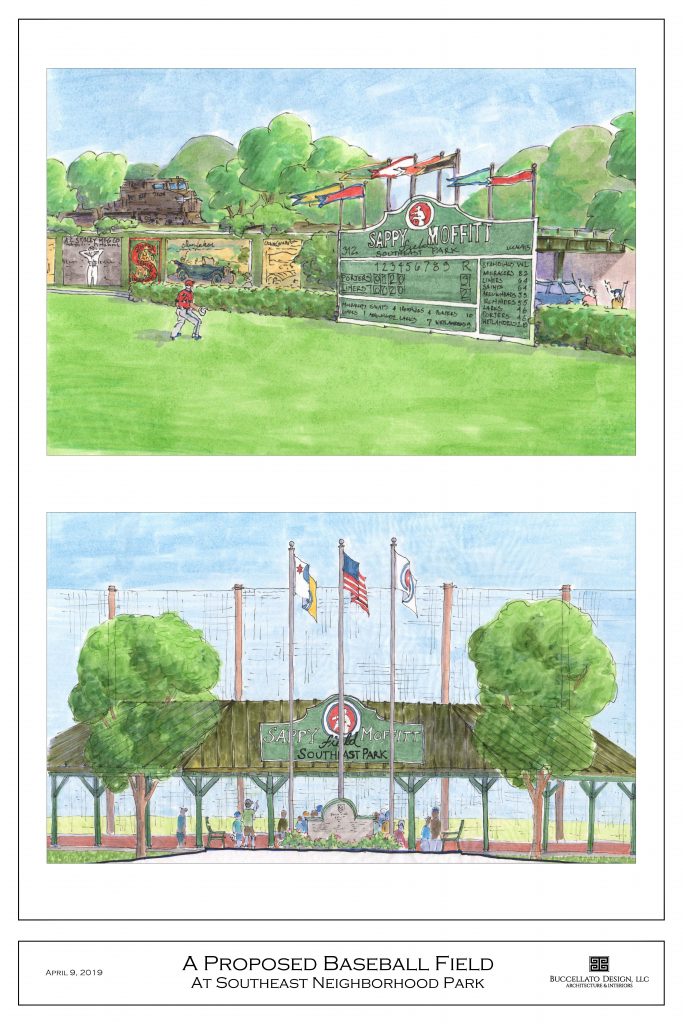 THANK YOU to our Local Business Sponsors